Get your Dundee Pride Merch
Show your Pride colours year round
Clothing
Once again Abandon Ship is our official Dundee Pride merch. This year there is an even wider range of t-shirts, pins, and totes. This year we are adding hoodies. The merch goes on sale soon, so look out for our announcements on social. Check out Abandon Ship on Exchange Street.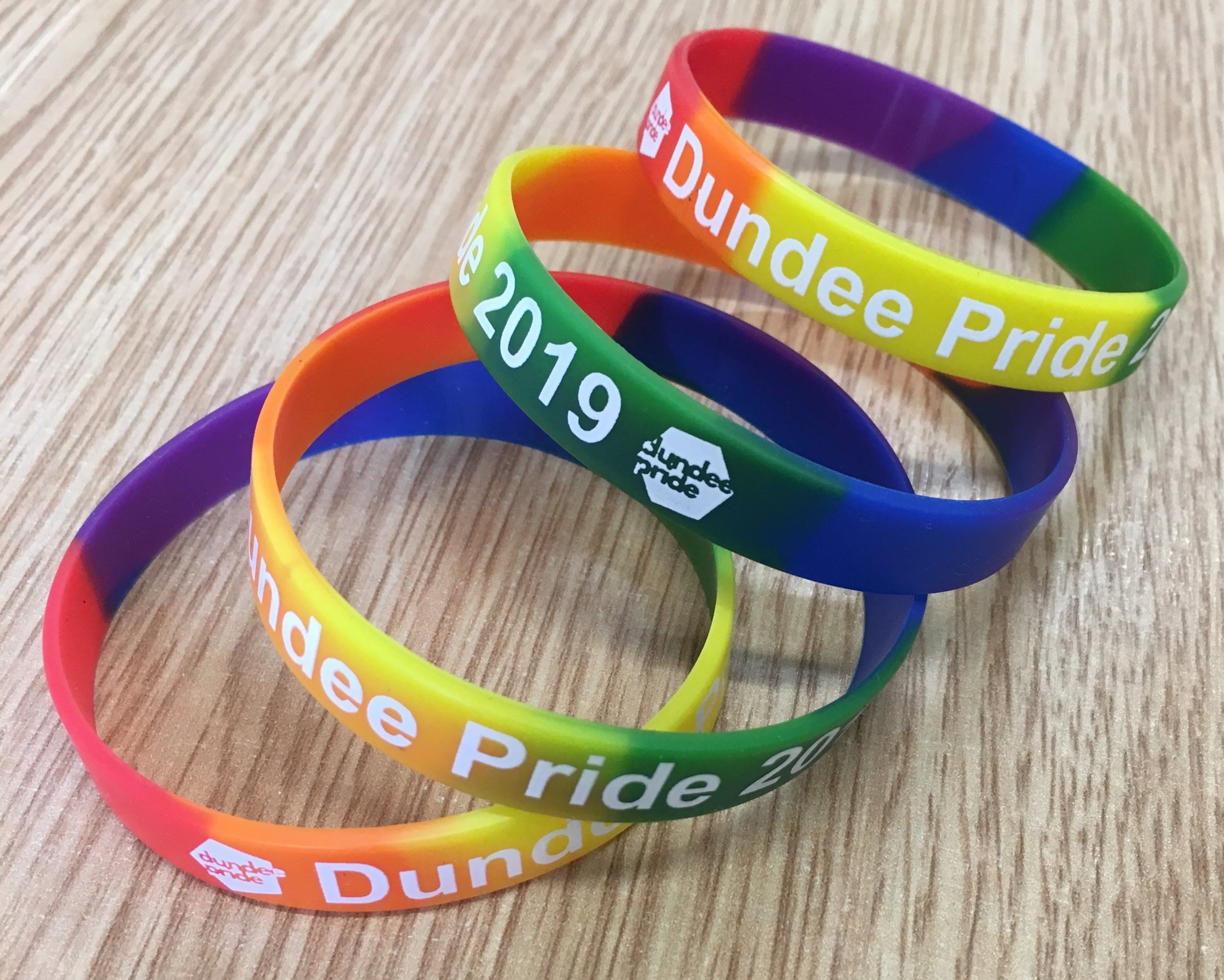 Silicone Dundee Pride Wristbands
Purchase your wristband for a fiver from a range of venues in the city. Each venue will give you a surprise gift with your purchase. Also, Xplore Dundee will give you a discount on a day saver ticket on the day of Pride if you are wearing one of these fabby fashion accessories. Be visible, be proud, be political.
Current venues selling the wristbands are:
Klozet - Seagate
Salty Dog - Crichton Street
Abandon Ship - Exchange Street (selling soon)
Pout - Seagate (selling soon)